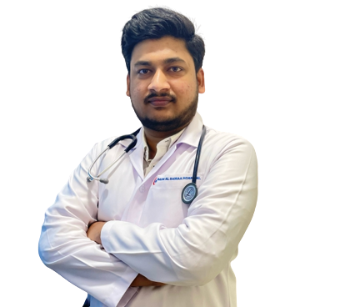 Dr Raziuddin Mohammed
General Dentist
Dentistry
BDS
9 years of experience
Suwaiq (Oman)
About Dr Raziuddin Mohammed
Dr Raziuddin Mohammed is a general dentist who has rich clinical experience in different aspects of dentistry. He has got an opportunity in India to develop skills which are essential for hassle free dental procedures.

Excellence & Experience
Area of excellence
Tooth colored or composite fillings
Cosmetic dentistry
Root canal treatment (Single and multiple visits)
Teeth whitening
Crowns and bridges
Extractions
General Dental preventive procedures
Level of Experience
Experience with below organizations International Dental care center, Hyderabad, India Al Manthari medical center, Sultanate Of Oman
Awards & Academics
Academics Details
BDS – AME's Dental College and Hospital, Karnataka, India (2011)
Bachelor of Dental Surgery -Rajiv Gandhi University Of Health Sciences, India
Out Patient Timings
The outpatient timings at Badr Al Samaa Hospitals have been planned in such a way that your choice of doctor is available whenever you are free.
Sunday
9:00 AM - 1:00 PM
Suwaiq - Oman
5:00 PM - 9:00 PM
Suwaiq - Oman
Monday
9:00 AM - 1:00 PM
Suwaiq - Oman
5:00 PM - 9:00 PM
Suwaiq - Oman
Tuesday
9:00 AM - 1:00 PM
Suwaiq - Oman
5:00 PM - 9:00 PM
Suwaiq - Oman
Wednesday
9:00 AM - 1:00 PM
Suwaiq - Oman
5:00 PM - 9:00 PM
Suwaiq - Oman
Thursday
9:00 AM - 1:00 PM
Suwaiq - Oman
5:00 PM - 9:00 PM
Suwaiq - Oman
Friday
Saturday
9:00 AM - 1:00 PM
Suwaiq - Oman
5:00 PM - 9:00 PM
Suwaiq - Oman